[Advertisement] For a few years now, I have treated myself to a body cleanse from time to time. Especially after the many BBQ's in the summer or various hearty goose roasts with dumplings around the Christmas period, you may feel tired, heavy and sluggish so you long for more ease and energy.
---
[Dieser Beitrag enthält Werbung] Seid ein paar Jahren gönne ich mir ab und zu mal einen Body Cleanse. Besonders nach den vielen Grillabenden im Sommer oder diversen deftigen Gänsebraten mit Knödeln um die Weihnachtszeit fühlt man sich oft müde, schwer und träge. Man sehnt sich wieder nach mehr Leichtigkeit und Energie.
Cleanse
I've tried many methods like fasting, self-cooked soups or raw food recipes, but it was always a bit cumbersome to integrate into my everyday life or, like fasting, simply too difficult. But then I came across Detox Delight. The great thing about these products is that they are delivered fresh and prepared in a cool box to your home. The contents are varied and super practical to take with you. The best thing about it is that you really do not feel hungry all day. I've even done the pure juice cure and drank one of the cold-pressed juices every 2-3 hours. On the first evening, I admittedly still had a desire for something hearty, but from the second day on that feeling disappeared. It seems as if all of the nutrients, minerals and vitamins that the body needs are contained in the juices, otherwise you would surely get a ravenous appetite. At least 3 kilos of fresh fruit and vegetables are put into each bottle. That results in almost 15 kilos per day, which are consumed as only 3 liters of liquid.
---
Ich habe viel ausprobiert von Fasten über selbst gekochte Suppen und Rohkost Rezepte aber es war immer etwas umständlich in den Alltag zu integrieren oder, wie das Fasten, einfach zu hart durchzuhalten. Aber dann bin ich auf Detox Delight gestoßen und das tolle an diesen Produkten ist, dass sie frisch und fertig zubereitet in einer Kühlbox nach Hause geliefert werden, sehr abwechslungsreich und super praktisch unterwegs zu handhaben sind. Das allerbeste aber ist, dass man wirklich den ganzen Tag kein Hungergefühl hat. Die letzten male habe ich sogar die reine Saftkur gemacht und alle 2-3 Stunden einen der kaltgepressten Juices getrunken. Am ersten Abend war zugegebenermaßen noch Lust auf etwas Herzhaftes da aber ab dem zweiten Tag war auch das verschwunden. Es scheint als sei alles, was der Körper an Nährstoffen, Mineralien und Vitaminen benötigt in den Säften enthalten, sonst würde man sicher einen Heißhunger bekommen. Immerhin stecken in jeder Flasche knapp 3 Kilo frisches Obst und Gemüse, was fast 15 Kilo täglich sind und alleine 3 Liter Flüssigkeit, die wir so zu uns nehmen.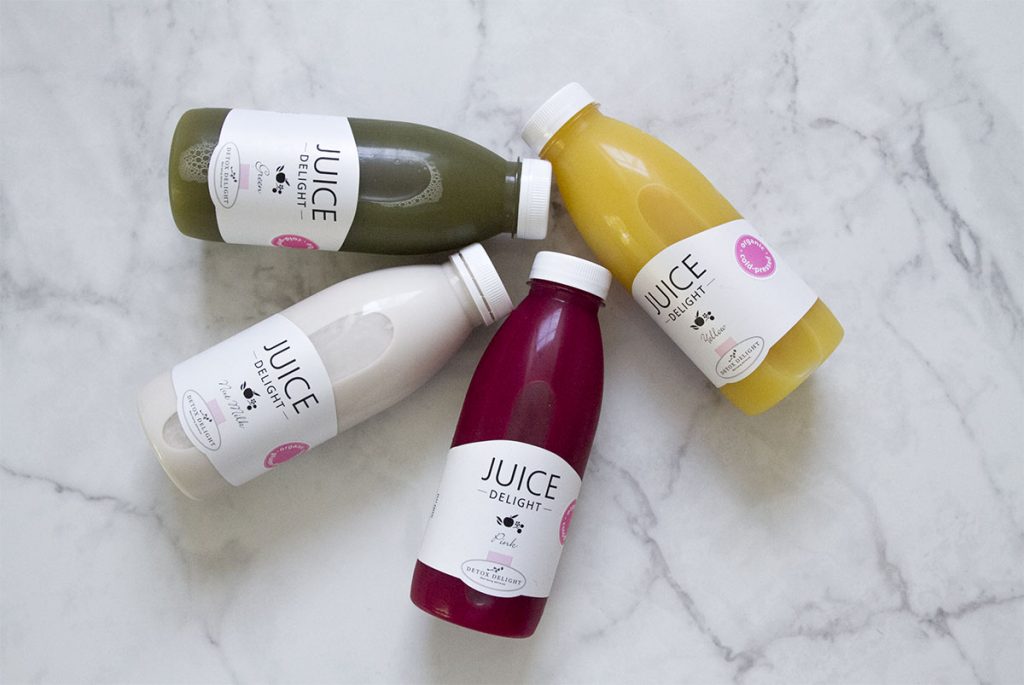 Preparation
Well, discipline is also a part of it. In preparation for the cleansing days, you should reduce your consumption of wheat products, ready-made meals, animal protein, alcohol, nicotine, caffeine and sugar. Since I do not smoke and only drink coffee in the mornings, it was quite easy for me. Although, the lack of sugar caused regular withdrawal symptoms (hopeless sweet tooth…). However, if you notice how "addicted" you are to the individual substances, it also helps to think about a long-term conversion of your eating habits. I have been replacing sugar and wheat with gluten- and sugar-free products since then and I feel a lot better as a result.
---
Ok, ein bisschen Disziplin gehört schon dazu. In der Vorbereitung auf die Cleanse-Tage sollte man auf Weizenprodukte, Fertiggerichte, tierisches Eiweiß sowie Alkohol, Nikotin, Koffein und Zucker schrittweise verzichten. Da ich nicht rauche und nur morgens Kaffee trinke, fiel mir das recht leicht, nur der Zuckerverzicht hat bei mir regelrechte Entzugserscheinungen hervorgerufen (hoffnungsloser Süßzahn…). Wenn man jedoch merkt, wie 'süchtig' man nach den einzelnen Stoffen ist, hilft einem das auch über eine langfristige Umstellung der Essgewohnheiten nachzudenken. Ich ersetze seitdem weitestgehend Zucker und Weizenprodukte durch Honig und glutenfreie Produkte und fühle mich wirklich besser damit.
The Cure
This time I chose the
Juice & Soup Cleanse
. It is autumn and in the evenings it is pleasant to have something warm in your stomach.
On the first day, everything is going well, only in the evening I am somewhat cold despite the soup. Plenty of tea, a hot shower and cuddling under the blankets help me fall asleep early.
Day 2 rewards me in the morning with 1,5 kilos less in the display of the scale and that spurs me on! In the course of the day, I get headaches and muscle aches, but I also get a good feeling because that shows that my body is detoxifying. The second day is always the most difficult, so it is advisable to begin the cure on Fridays. I am weak, cold, and happy with a warm meal and my bed.
The third day starts and I feel much better. Another half a kilo less and the pain of the previous day has disappeared.
On day 4, I feel like a new-born. Full power and lightness. Certainly, also because the body now requires little energy for digestion and the toxins are being rinsed away.
The 5th and last day. It just feels great and I know why I do this twice a year. It is an indescribable feeling: super-fit, light and happy. I could tear down trees! From this point, you could keep going and it's almost a pity that the cure is over.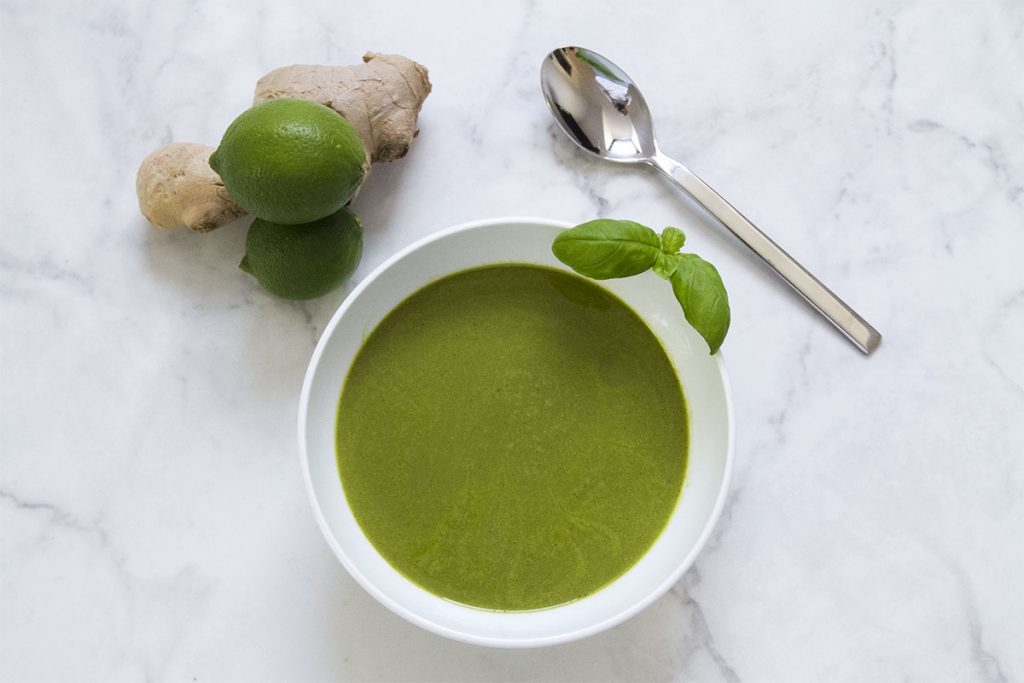 Diesmal habe ich mich für einen der Juice & Soup Cleanses entschieden. Es ist Herbst und abends etwas warmes im Magen zu haben ist einfach angenehm.
Am ersten Tag verläuft alles gut, nur abends ist mir trotz der Suppe etwas kalt. Viel Tee, eine heiße Dusche und in die Decke einkuscheln helfen mir früh einzuschlafen.
Tag 2 belohnt mich morgens mit 1,5 Kilo weniger im Display der Waage und das spornt an! Im Laufe des Tages bekomme ich Kopf- und Muskelschmerzen, spüre aber damit auch das gute Gefühl, dass sich im Körper etwas tut, dass er entgiftet. Der zweite Tag ist immer der schwierigste, deshalb ist es ratsam freitags mit der Kur zu beginnen. Ich bin matt, friere und freue mich abends nur noch auf die warme Mahlzeit und mein Bett.
Der dritte Tag beginnt und es geht mir viel besser. Wieder ein halbes Kilo weniger und die Schmerzen vom Vortag sind verschwunden.
An Tag 4 bin ich wie neu geboren. Voller Power und Leichtigkeit. Sicherlich auch weil der Körper, im Gegensatz zu sonst, kaum Energie für die Verdauung aufwenden muss und die Gifte weitestgehend ausgespült sind.
Der 5. und letzte Tag. Es fühlt sich einfach toll an und ich weiß wieder warum ich das 2 mal im Jahr mache. Es ist ein unbeschreibliches Gefühl: Superfit, leicht und fast überschwänglich happy. Ich könnte Bäume ausreißen! So könnte ich gerne noch weiter machen und finde es fast schade, dass die Kur vorbei ist.
Conclusion
It requires a little discipline at the beginning but it is amply rewarded: the skin has fewer blemishes, is much rosier and I have lost a total of 3 kilos (!) in 5 days. Well, in my experience 2 of the 3 kilos are gained back quickly when you slowly go back to a normal diet. But that should just be a secondary motivation. Much more important is the great feeling and strength the body and mind get. It becomes clearer which foods are good for you and which ones are not. It doesn't have to be a vegan diet, but maybe just less of what has a negative impact on your body and more of the nutrients that are true miracle workers.
---
Es erfordert zu Beginn etwas Disziplin aber die wird reichlich belohnt: Die Haut ist feinporiger, viel rosiger und ich habe insgesamt 3 Kilo (!) in 5 Tagen abgenommen. Gut, 2 davon sind erfahrungsgemäß schnell wieder drauf, wenn man langsam wieder auf normale Ernährung umsteigt.  Aber das sollte auch nur eine nebensächliche Motivation sein. Viel wichtiger ist das tolle Gefühl und die Power, die Körper und Geist dadurch zurückgewinnen. Dazu macht es einem wirklich deutlich, welche Lebensmittel einem gut tun und welche eben nicht. Vegan muss es nicht gleich sein aber vielleicht einfach weniger von dem, was den Körper belastet und dafür mehr von den Nährstoffen, die wahre Wunder wirken.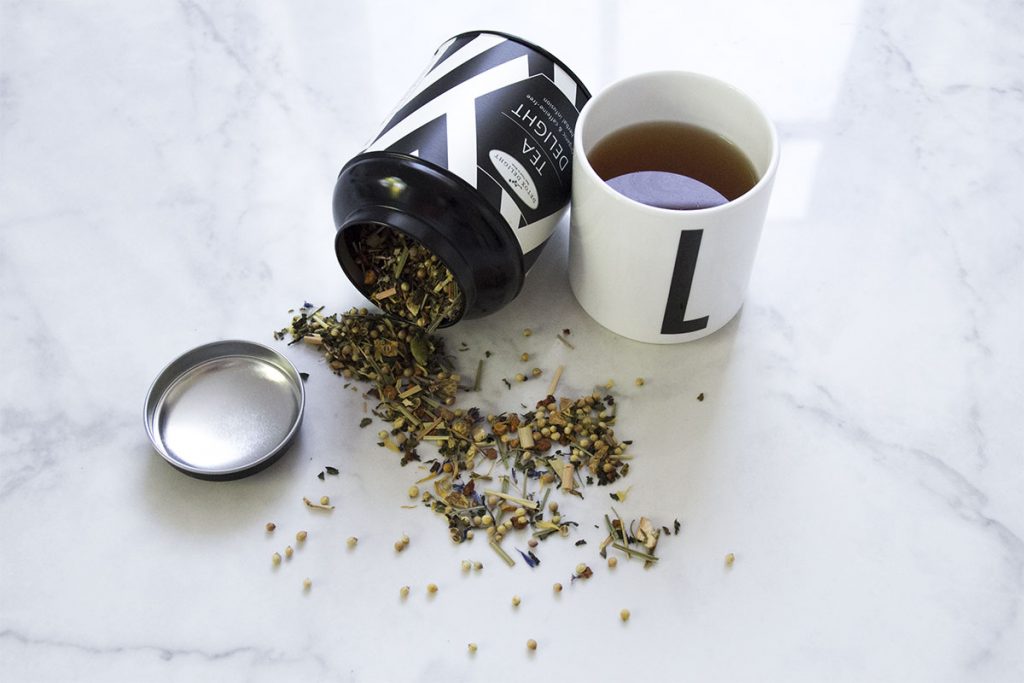 Have you ever done a cleanse? I would be delighted to read your detox experiences!
---
Habt Ihr auch schon mal einen Cleanse gemacht? Ich würde mich freuen, von Euren Detox-Erfahrungen zu lesen!