I love Easter! It is one of those holidays where the whole family meets, the sun usually shines, there is cheerful chattering, small presents are made and the children look for eggs in the garden.
---
Ich liebe Ostern! Es ist eines dieser Feste, an denen sich die ganze Familie trifft, die Sonne meist scheint, alle fröhlich durcheinanderreden und mit den Kids im Garten Eier und Schokohasen suchen.
Easter Table
What is more beautiful than bringing people together to eat, drink, chat, laugh and enjoy the spring holiday at a festively arranged table?
---
Was gibt es Schöneres als danach alle zusammenzutrommeln, um an einer festlich gedeckten Tafel gemeinsam zu essen, trinken, erzählen, lachen und das Frühlingsfest zu genießen?
Decoration
It is an occasion for which one likes to arrange and decorate the table in a particularly beautiful way. Flowers, candlesticks and napkins are an important addition to tableware, cutlery and glasses and the Easter symbols of bunnies and eggs should not be missing either.
---
Ein Anlass, zu dem man den Tisch besonders schön eindecken und dekorieren möchte. Dazu dürfen neben Geschirr, Besteck und Gläsern vor allem Blumen, Kerzenleuchter und Servietten sowie vor allem die Oster-Symbole Hasen und Eier nicht fehlen.
Candlesticks
Candles make the table particularly festive. This year, I could not resist the gold trend and finally had a good reason to buy my long-awaited candlestick.
---
Kerzen lassen den Tisch besonders festlich wirken. Hier konnte ich dem Gold-Trend in diesem Jahr nicht widerstehen und hatte endlich einen triftigen Grund, meinen lang ersehnten Kerzenleuchter anschaffen zu 'müssen'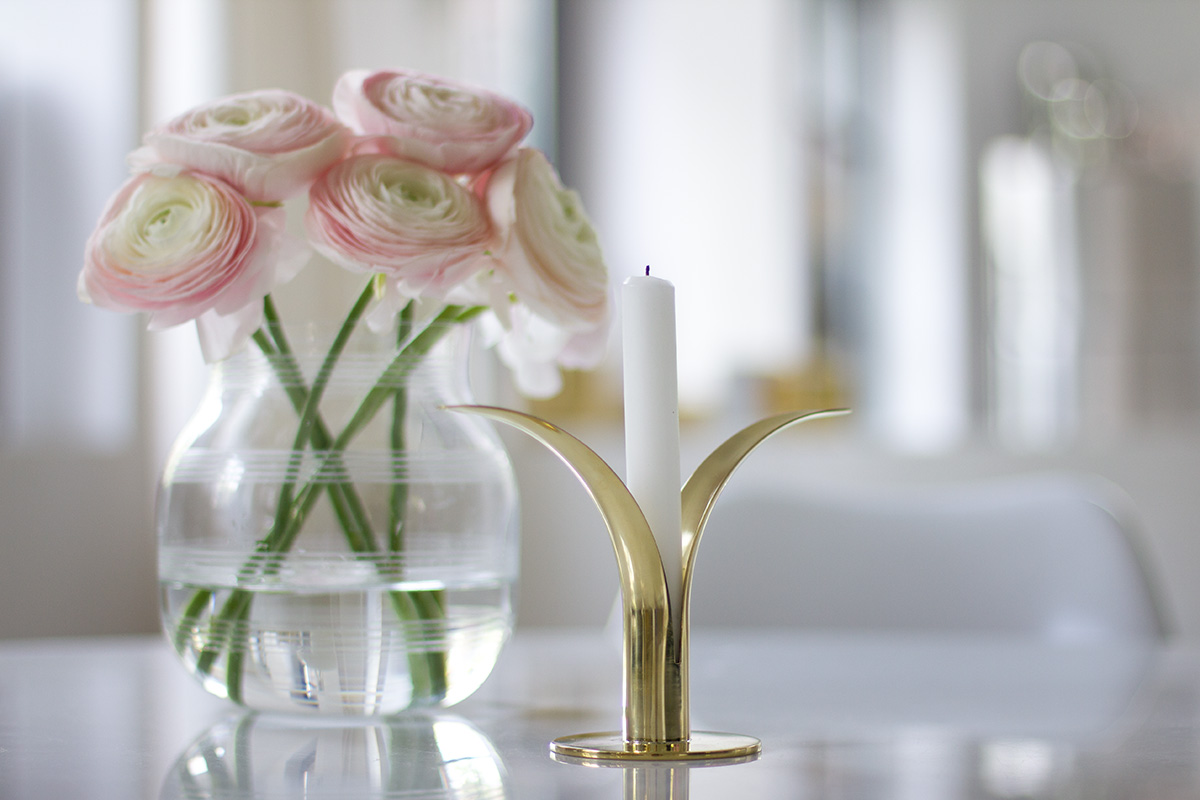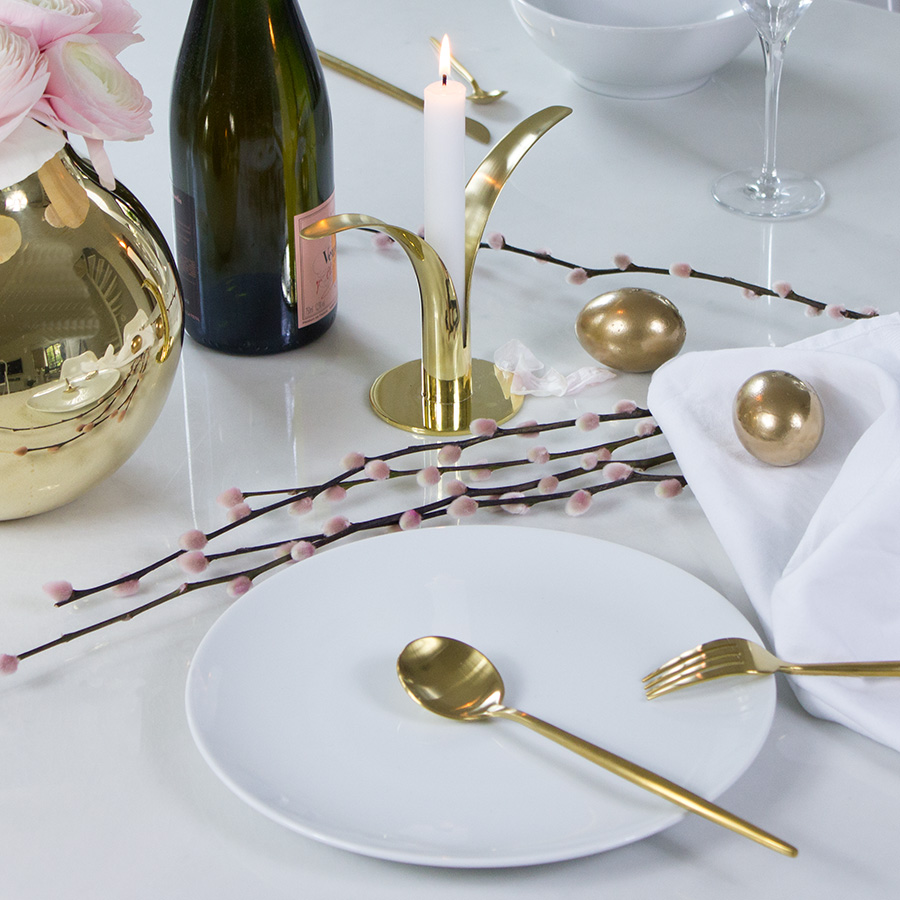 Golden Eggs
In addition to this, I sprinkled empty egg shells with gold varnish and planted delicate spring flowers into some of them.
---
Passend dazu habe ich ausgepustete Eier mit Goldlack besprüht und in einige von ihnen ein paar zarte Frühlingsblümchen gepflanzt.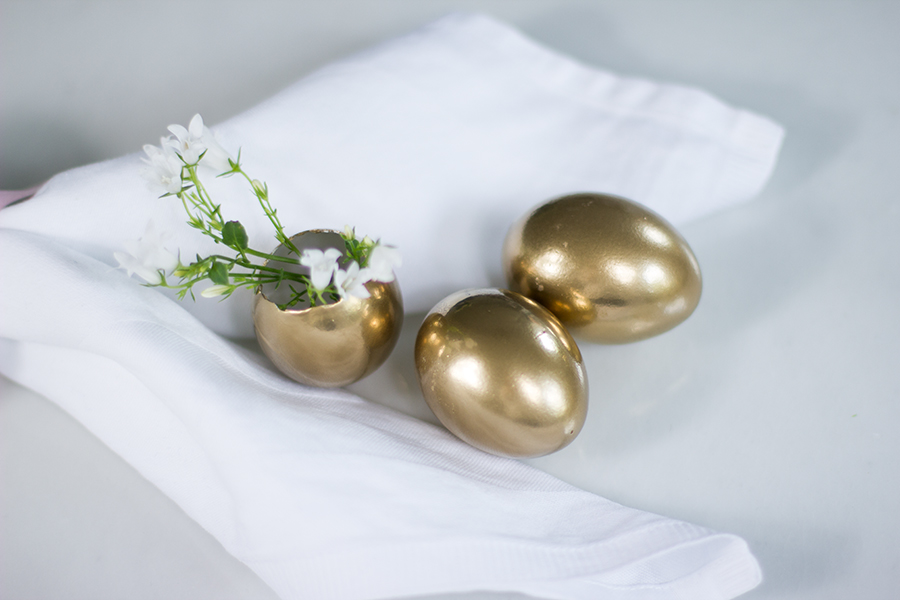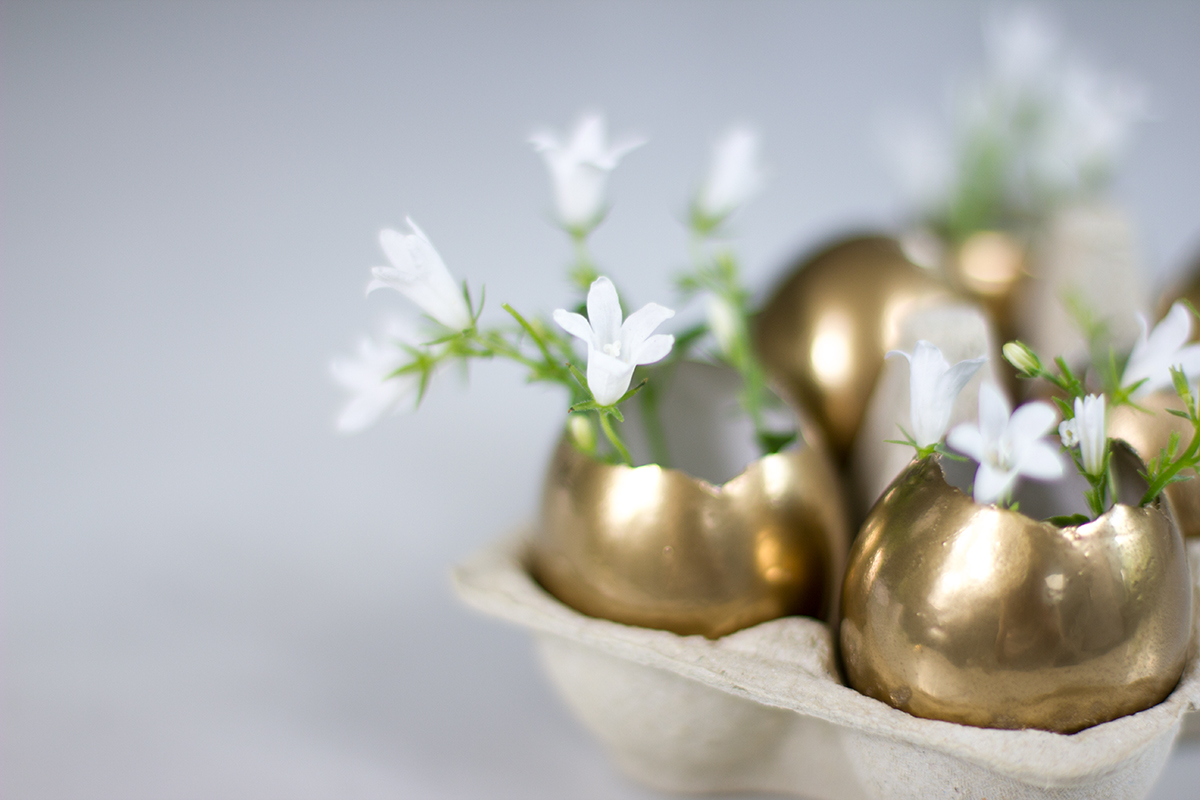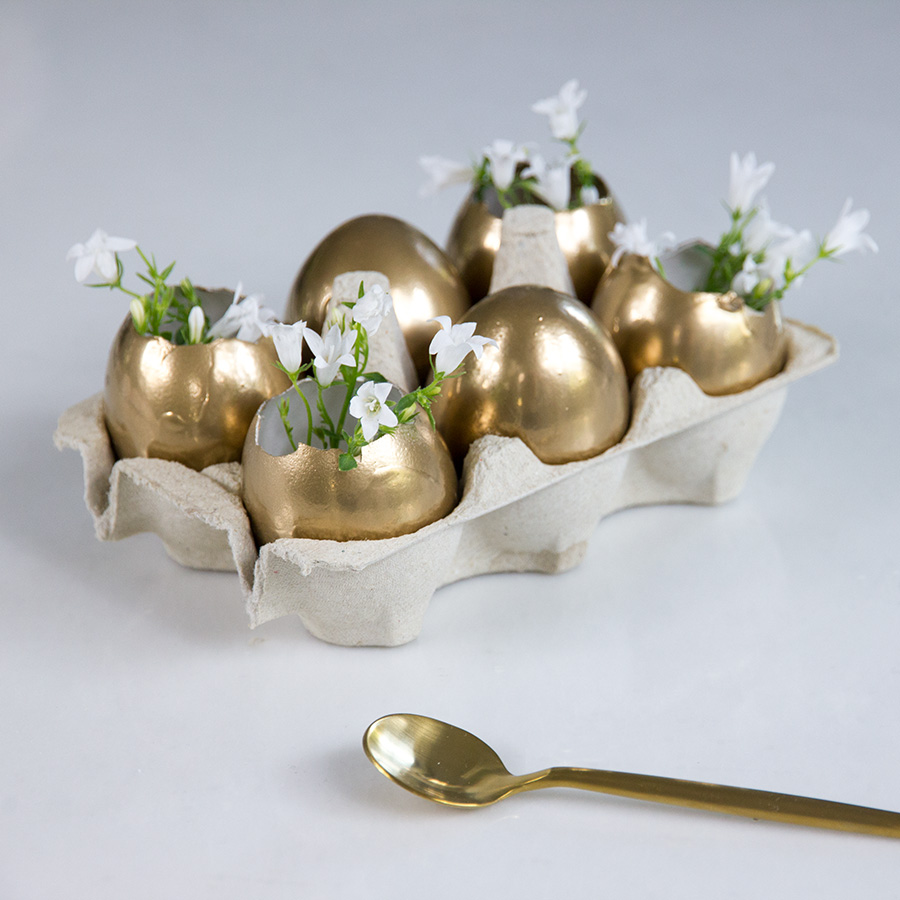 Bunny Napkins
For plates and napkins, I think classic white is always the best, because it is very festive and pure, especially as a compliment to golden cutlery. The napkins can easily be folded into cute bunnies.
---
Bei Tellern und Servietten gefällt mir klassisches Weiß einfach immer am besten, weil es sehr feierlich und pur wirkt, besonders zu Goldbesteck. Die Servietten lassen sich mit ein paar Handgriffen ganz leicht zu süßen Hasen zusammenbinden.
Flowers
Now, just add a few spring flowers and branches in a vase and the Easter table is finished with little effort.
---
Jetzt nur noch ein paar Frühlingsblumen, Weidenkätzchen oder Blütenzweige in die Vase stellen und der Ostertisch ist mit wenig Aufwand fertig.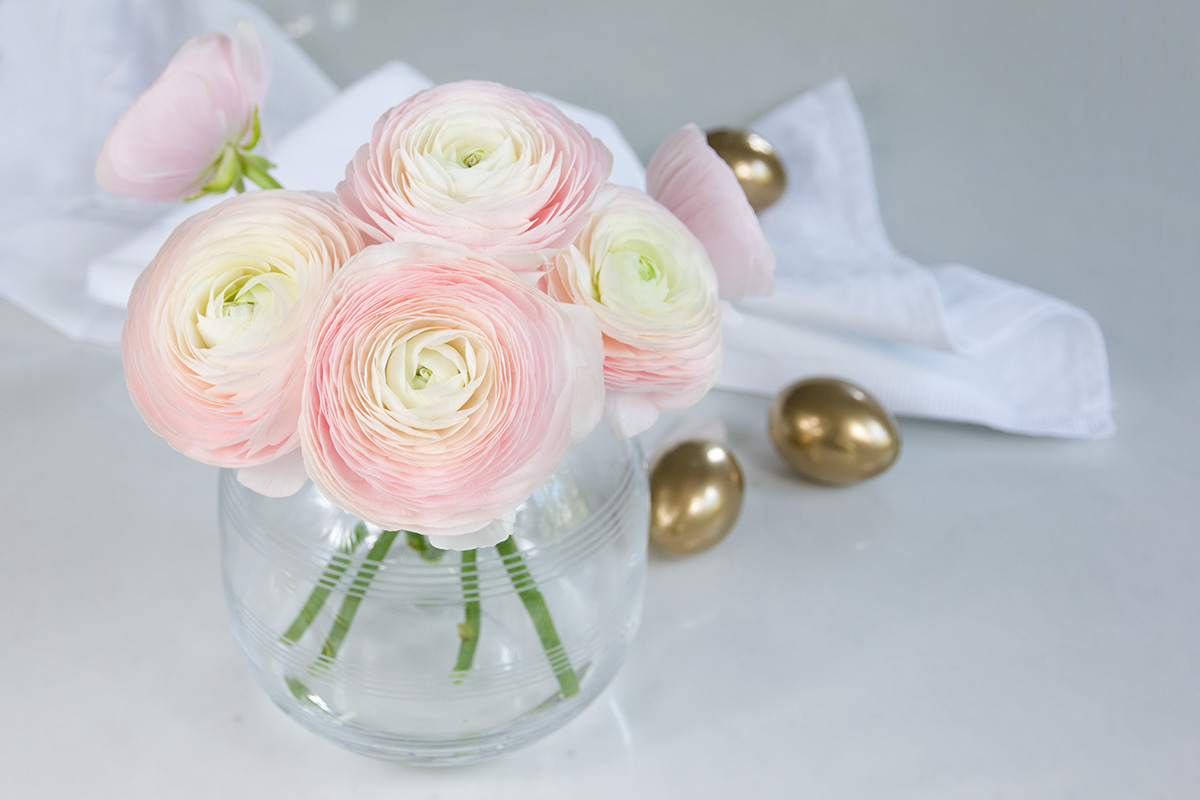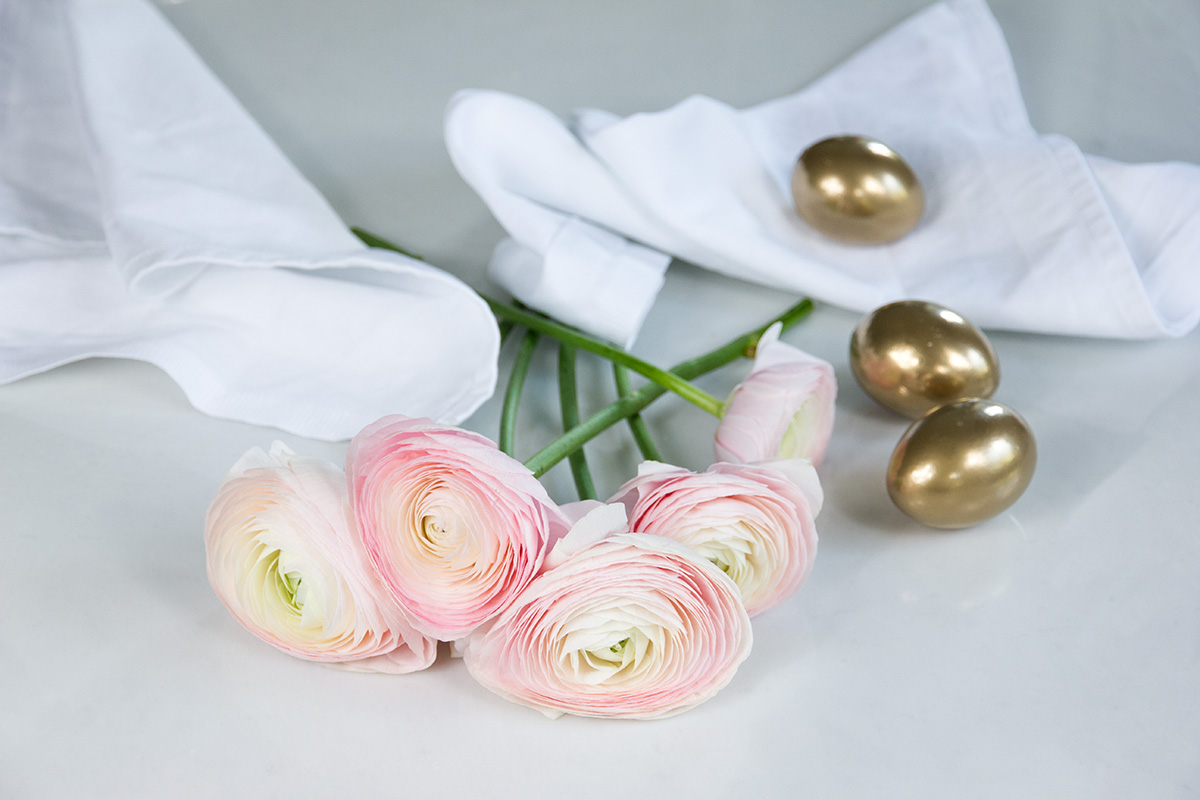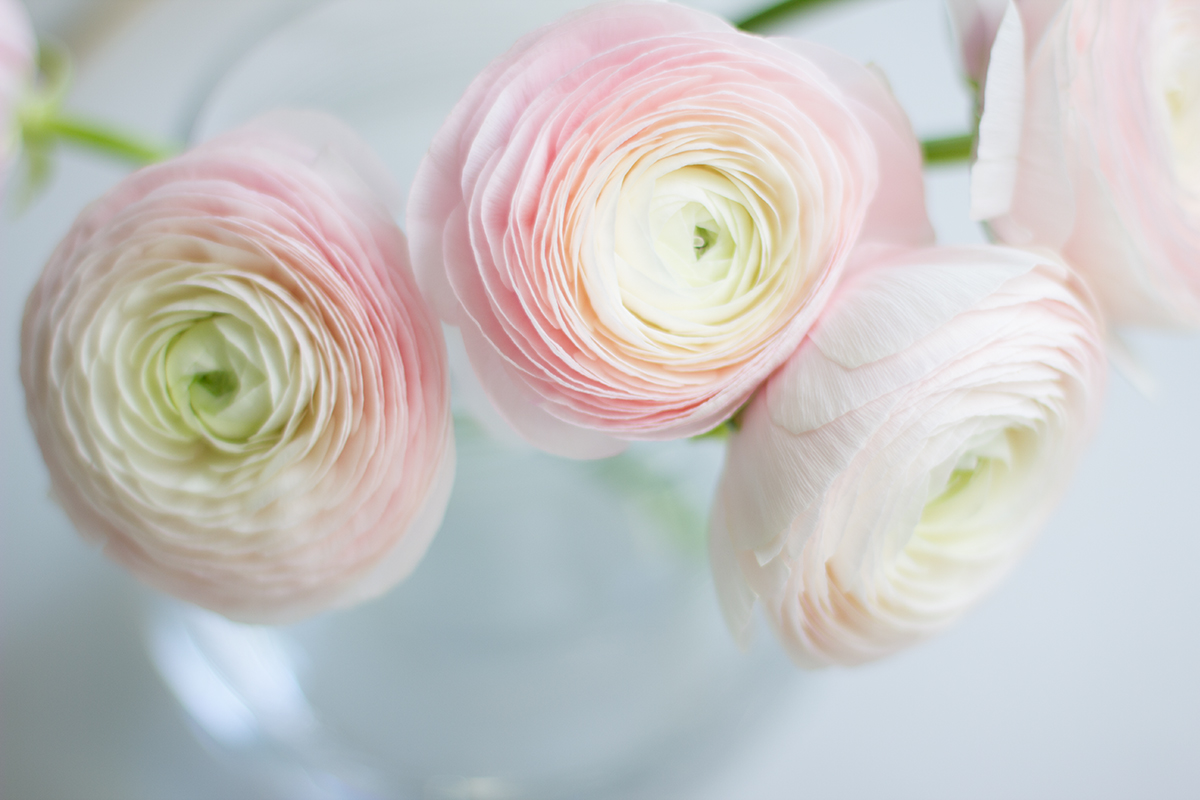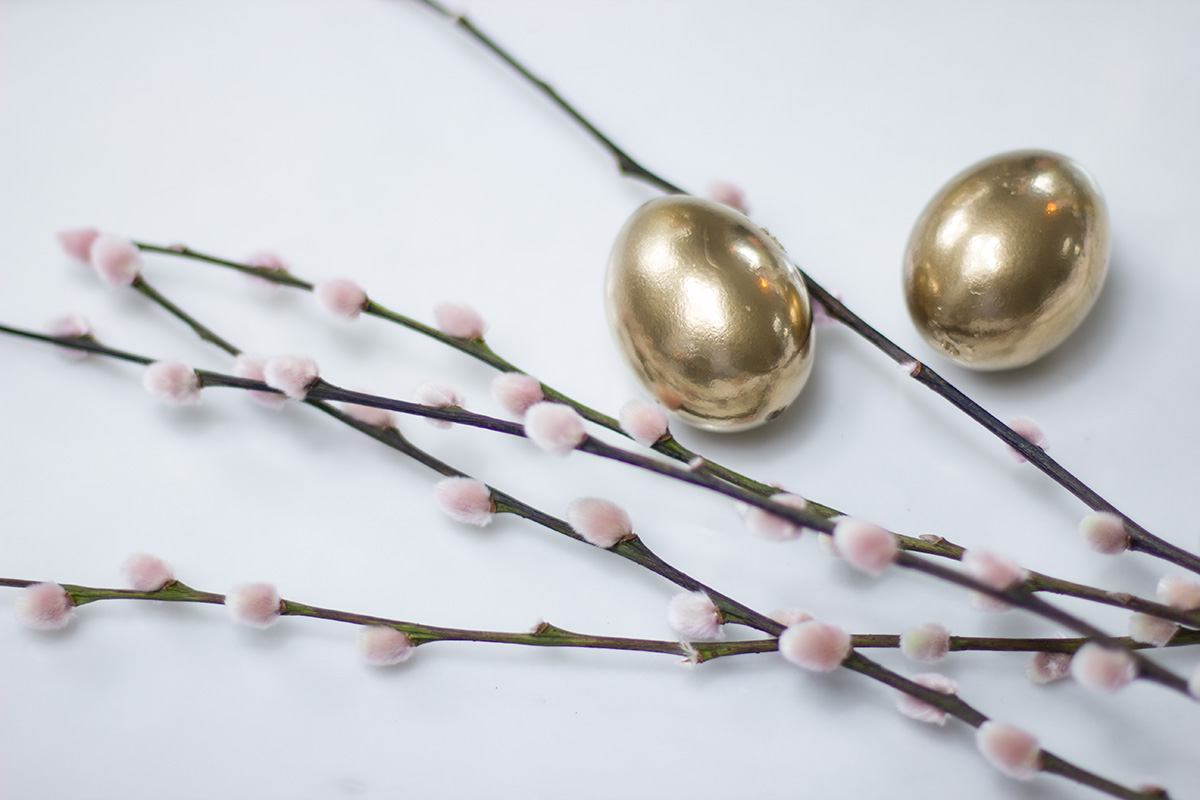 Happy Easter!